Climb, Rise, Paint
May 8, 2012
A soft, pale light hits the bottom of the well
Illuminating the dank, slippery footholds
With hope, love finds a way to the outside world.

A playful breeze passes through the trees,
Leaves at the mercy of the wind, pinned against a deep pink hue
That is the sunset.
Fickle love moves with the slightest push, a leaf in the wind.

The pensive artist tries in vain to convey his feelings
Through his brush, hacking at a blank canvas.
Colors of the heart fly with quick strokes,
And ends with a beautiful medley of passion,
Yet still unable to capture the feeling that is love.

For love cannot be summed up in a single word,
Captured with the paints of a normal palette.
It can only be observed, admired from afar
A beauty of life we can only hope to encounter
Once.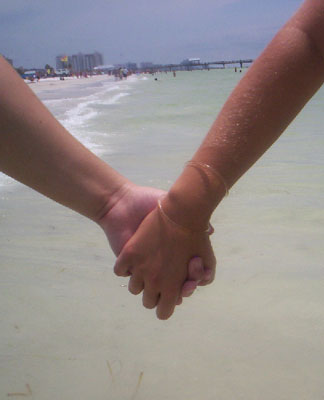 © Belinda H., Palm Harbor, FL