Summer World
May 7, 2012
These are the happy days
we taste, like the pucker of an orange
or the swinging, gentle touch of tentative summer rays.
these are the moments we know
will soon be diffused with a soft rosy glow
and we'll look back
when the days grow short and cold again
and think
and wonder
and ponder our should-have-beens,
could-have-beens.

So let's not shield our eyes
from this brilliant dawning light;
let's trail our fingers
and shoestrings in the grass
as we sprint at the horizon
no destination in sight
just your heart and mine
spinning out the day, any which way
in the world we'll make
and take in the palms of our hands,
grasp each other tight
and pray for no better day
than this,
here and now
in our sacred summer world.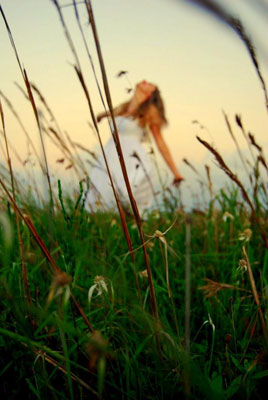 © Richard F., League City, TX