Egotistical
April 26, 2012
I saw your letter; its black ribbon held under a crimson wax seal.
I wish I could read it, but I know it isn't time.
I can see you writing the letter; your pale hand holding a quill letting the ink drop across the worn parchment.
Some people say sending letters is old fashioned, but writing a letter with your own hand always felt better than sending an electronic postcard.
People used to laugh at us because we were different; speaking French on the streets of a corrupted American city.
They laughed and they snarled at us for all our differences, but you didn't care you held your head high and that destroyed you.
You loved yourself and it showed as if you radiated sunlight from your skin, but those ten pound cheerleaders wanted what they couldn't have.
They wanted that love for themselves, but they had one thing that wouldn't let them have it.
Ego.
The word always rolled off my tongue easily and its power became apparent, but you didn't realize what would happen if you ever used it.
I wish I could have ran faster that day to try and stop you, but I was never one who liked running and I didn't know the consequences.
But, now I know the consequences of that one word rolling off your tongue and your letters taught me this.
You were destroyed by uttering two syllables and now all that I have to remember you by are letters written by the dead.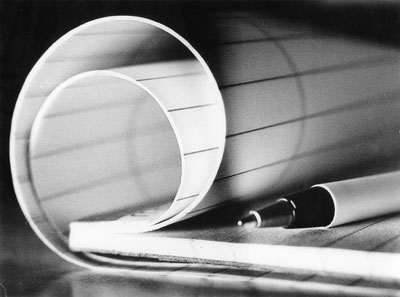 © Samantha M., Bethel, CT