colors
April 23, 2012
Your colors
fading in from black to blue
scarlet traces through your eyes
and your sunrise skin.

The skies darken,
we count the days in stars and leaves.
Staring up at lacy trees and listening
to the sighing of the wind.

Every day,
we shift in shades of green and gray,
forgetting things we mean to say.
Fix the holes in our memory
with little drops of neon colored paint.

We all do,
trying so hard to get through,
pretending that it all feels new.
I know this palette well
and mix the colors in my head.

Dreams tinted,
purple hues from days before,
copper notes from your old guitar
dropping down like rain.

We take it
every day and every fall.
Learning that it all comes down
to colors drifting by our sleepy eyes.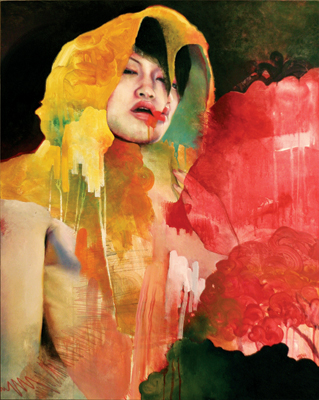 © Winston C., Jamaica Plain, MA