The Otaku
April 24, 2012
We are the ones who thumb through
The dramatic artwork of a child's dream
And cling to what could become.
The river flowing softly through my thoughts
Will never reject my direction in
This life, where we long to grasp
What little we have left as the world
Rips us from what we cherish.
So no matter what declares they make
We still stand firm in our beliefs and
Stubbornly stick to the fleeting ink work.
Though more mature we have become
We belong to one group of imaginative people
To stand stand strong in our creative explorations
And never back down from a good, heart-racing battle.
We are seen as the idiots of a lifetime
But is it wrong to let your thoughts take flight?
We then draw our line between that world and reality
Only to cross to the other side over and over again.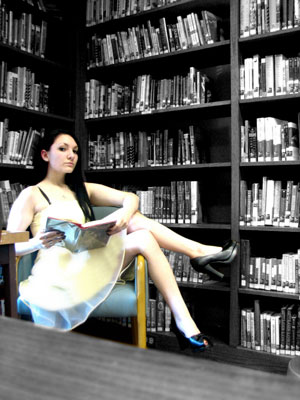 © Jessica F., Bradford, MA