Daughter to Father
April 24, 2012
Because of you, I am the one on the outside looking in.
The girl who weaves dreams from tangled thoughts.
I am a single star; fragile and alone.
Casualty of betrayal, victim of disloyalty…at a loss for words.
And when I listen, I hear my own voice reverberate in the air—words that you chose not to hear.
Your own angry echoes swallow mine, chewing and
Shredding and shattering.
I am the one who has been left—along with your integrity.
I have been shocked, devastated, and damaged.
You are the guilty one…having robbed me of all that used to be, and all that could have been.
Yet I am still standing.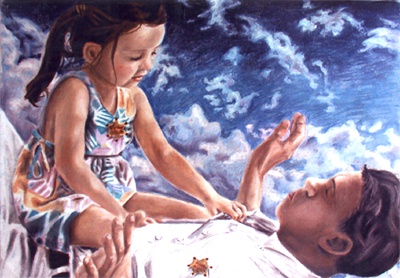 © Meg S., Andover, MA