Monster in me.
April 12, 2012
The Monster inside me.
I'll never reveal.
I'm afarid to be judged,
And yet, I still do.

I'm called called names,
A joke,
A lost cause,
insane.

And yet it never bothers me,
on the outside atleast.
On the inside I'm raging
Waiting for my turn.

Though it may never come,
Iwait.
I wait to watch you.
Watch you fade.

You realized my plan,
that Ive made in my head.
You think so fast,
You mock me some more.

This time it's worse,
worse then before.
This time it stings,
Unleashes the monster in me.

Though, not unleashed on you.
Unleashed on me.
I lose control.
I bleed.

Yet, everyday.
I get mocked more.
Would they realize,
If I was gone?

This life must end,
I think in my head.
I sound suicidal.
But it's reality.

I'm forced to go back .
Back to that hell.
Back to those demons,
I've turned into one as well.

I walk through the cave,
into the hell.
Watch all them stare.
Watching.

They laugh and mock,
I'm so different.
I run out.
I'm gone.

I run through the caves,
run into the light.
Run into my house,
Lock my door.

Now they always remember,
me.
Me being that insane suicidal girl.
That Monster.
That they unleashed in me.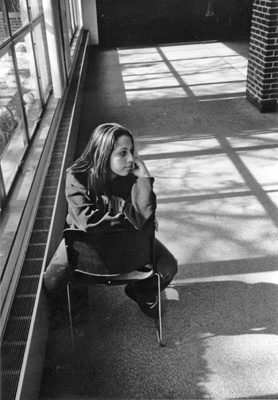 © Leighann E., Westport, MA