Rain Drops
April 21, 2012
I was floating,
now I'm falling,
the air,
it's freezing cold.

The ground is rushing,
rushing closer,
the more,
the more I fall.

I'm scared,
I'm scared the closer I fall,
toward the cold,
and wet asphalt.

Though it's my destiny,
thought it's my fate to fall,
I'm a rain drop after all,
splat!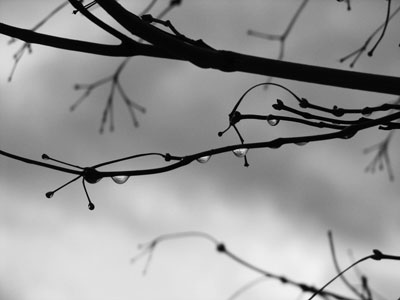 © Carly M., Hopedale, MA