"Man on the Canvas"
April 19, 2012
A door opens,
slowly revealing a dimly lit room,
I walk forward,
my coarse hand coasting across
the smooth finish.

In the room I see a window, looking out on a field of white,
it is the extent of my existence,
its soft fruit fills my basket,
and brings me one step farther away
from escape.

To the left of the window sits
an oak nightstand,
only one possession resting on its lifeless surface,
a picture,
whose face fills my soul and
gives me strength.

My weary eyes come to rest on a wooden frame,
in which sits a painted canvas,
a dark figure stands
with his son,
lifeless features fill
their expressions of
helplessness,
they are trapped in
the confines of true reality,
trapped in the new world
they are forced to call
home.

The bonds that hold me,
confine to a world of inequality,
a world where the other man
stands supreme,
I am left to do his work,
keep his land,
and disregard the freedom
I once had.

All men are created,
equal.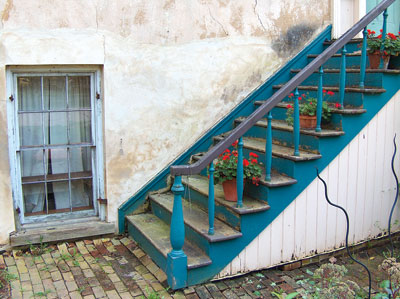 © Sean C., Princeton, IL