Bake Shop
April 19, 2012
The high pitch tinkling of the bell
as I push open the heavy door
and step into the cool
air conditioned room
of the Bake Shop.

I walk forward to the display case slowly,
breathing in the warm aroma of
baking cupcakes and the sweet
Heavenly aroma of butter cream frosting.

I press my hands against the already
sticky display case and look
at all the delicate treats they have for profit,
and for the pleasure of my taste buds.

I take my small finger and point to
a small piece of fudge
resting ever so gently
on the top shelf.

The worker picks it up with such
care that it makes my mouth
water in anticipation
for the coming taste explosion.
I quickly grab the piece of
fudge and take a small bite
out of the corner.
My mind goes into shock.

It is like I was seeing stars!
It was so sweet and delicious,
I wasn't even aware what was
happening, all I knew was that

Chocolate was melting against
My tongue.
And it tasted
Divine.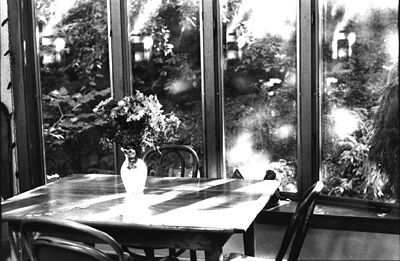 © Bree C. Marblehead, MA