If I Die
April 22, 2012
If I die,
As a child,
Bury my teddy bear with me,
For it will keep me from being lonely.
Read to me at my grave my favorite books.
And have a new child.
I will bless them.

If I die,
As a teen,
Leave the necklace my first love gave me around my neck.
Let the love songs watch me be missed.
And don't regret anything you have done.

If I die,
In my twenties,
Leave my engagement ring on my finger.
Keep a shot of whiskey by my grave.
And leave a picture of my mother.

If I die,
In my thirties,
Bury me in my wedding dress,
With a picture of my beautiful child in my hand.
And keep my memory in my child's heart.

If I die,
Don't let those who I love forget me.
Don't regret anything you did or didn't say.
Because I am here.
I can hear what you need to say.

If I die,
I will be an angel.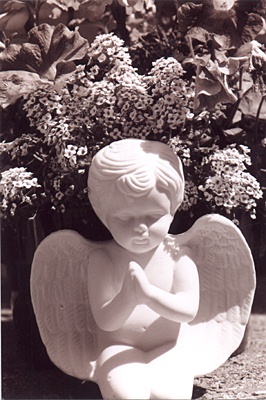 © Laurie T.,Hopkinton, MA