Where I'm From
April 16, 2012
I'm from the trust issues when nothing has happened.
I am from the roses growing,
bright red.
I'm from the insults and judgements from the people closest to me.
I'm from giving up, then trying even harder.
I'm from the smell of alcohol and anger.
I'm the mistake my parents made, that ruined my father's days.
I'm from a wide family tree, but I only know my neightbor branches.
I'm from a mixture of cultures.
And the curiosity that lies behind the "DO NOT ENTER" sign.
I'm the branch that almost fell, but was saved by another tree.
I'm the mistakes and tears that have gotten the best of me.
I'm a rose that almost lost its last pedal, but spriing came just in time.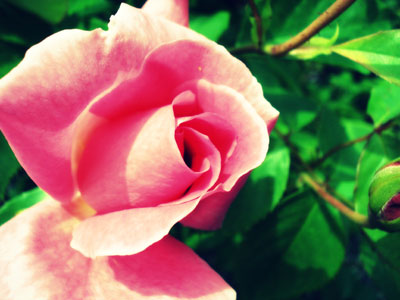 © Grace F., West Chester, PA