The Wind
April 16, 2012
The wind.
The wind.
The wind.

On a scorching hot rainy summer day the wind is filled with rage.
It whips tree branches, leaves, and garbage into the neighboring yards,
Throwing things right out of its way.
Showing signs of aggression,
Thunder roars like a vicious lion ready to pounce on his wounded prey,
Making people too frightened to go back to sleep
Lightening flashes in the dark gloomy sky,
Lighting the whole neighborhood up.

On a calm summer night the wind glides through the air like a silent ghost.
The wind is gentle,
Carrying fresh air to your lungs.
With a window open,
It brings chills to your spine and makes you shiver.

Sandy beaches have a rough time with the wind.
The wind howls like an alpha male wolf and blows like a great Greek God,
Taking every little bit of sand with it.
With each gust of wind,
The wind changes the contours of the land,
Making hills or making holes
Appear where you normally wouldn't think,
Bringing new sights to see.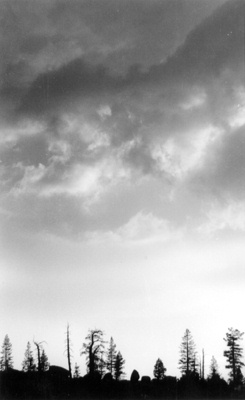 © Steve S., Marblehead, MA