Listen
April 19, 2012
Stop.
Just stop.
Listen.
Do you hear it?
Do you hear the screams of the innocent?
Do you hear the pleas of the oppressed?
Do you hear the cries for help?

Every 14 minutes in America, there is a suicide
A loss of precious life
Because the stress, the pain, was too much.

200 million people in the world will turn to drugs
Some for the fun of it
But so many more to try to escape
From the chaos
From the hurt
From the pressure.

Anorexia, Bulimia
The pressure to fulfill expectations is so high
Too high
The worry that we aren't good enough
That we aren't pretty enough
That we are unimportant, insignificant…

We crumble under scrutiny
Paste a smile on for the world

You want to scream
To rip your hair out
Cry your eyes out
Let it out

But you can't.
You can't let people see your weakness
Can't let them know
Or they'll judge.

Stop.

Listen.

You're not alone.
All we need is each other.

What others think doesn't matter.
Be proud of yourself

Forget what others want
Forget it

Don't live to please them
Live for yourself
No one is more precious than you
Don't go.

I offer peace if you'll listen…
Listen.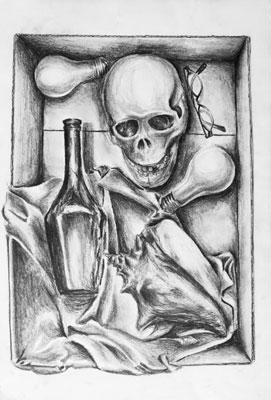 © Karen S., Norwalk, CT