Homage to the Lower East Side
April 19, 2012
in homage to Allen Ginsberg


I don't know why Cassady stands tall over Denver admitting her critics into his Dust Bowl eyes and embracing an attractive ticket of dirtied Steinback fame from behind the wheel of a Green Automobile.

I don't know how Solomon exists in Rockland chained caged freed exhausted in linoleum white blindfolds made from his own black insanity that forces him to vomit up the last bits of electrocuted wisdom.

I don't know who Whitman left the supermarket with that one lonely velvet night mind and mouth creating poems laced with Transcendental aphrodisiacs that soothed and put men to sleep by his championed aged side.

I don't know where Huncke went years ago harrowed crack eyed wandering searching soul of synthetic deadly desires who lies his head on the King of May's lap when his junkie bones gives out.

I don't know when Peter looked into Allen's framed eyes and saw a vision of Zion Buddhist God in the hairs of his beard and contour of His naked body under the Red bed sheets of the United States.

I don't know what good poetry is do I understand good poetry the way Kerouac and Burroughs understand good poetry do they live taste smell hear feel sense its elegiac exposed soul, similar to my own?

I don't know how Ginsberg's face would crinkle and move in expressions of pleasure and displeasure as he reads over these offered words to him, Kral Majales America Birdbrain spiritual dope artist God of the skies Father of the Beatnics Lover of Flowers and People and Good Politics, Buddha of Paterson, holy in the sense that all was as holy as he.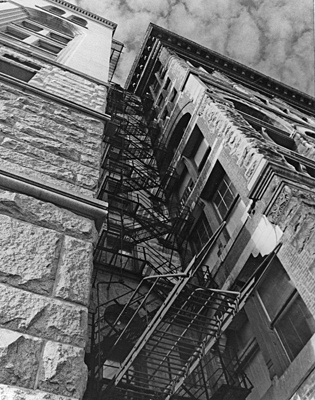 © Eric H., Lafayette, IN