The Fruits of War
April 15, 2012
War is one of the few arts in which the young march to a chorus of cheers and tears. Leaders bless them on their soul tainting journey...To their ends.
Chests swelled in a fragile bravery with eyes toward the horizon. They turn back only once to capture a life they may never lay eyes upon once more.
The smart leave the men they once were behind them to accompany the crowd they fight to keep, leaving peaceful blue skies to prove their valor, embarking upon lands that know not a pause in battle.
Blinded by a haze of gunfire, gore, and the screams of fallen brothers, the living become drunk with rage. The dying have only the blood crimson sky to meet their gaze. And in the aftermath of sleepless nights lay on the fruits of a nightmare. Men, women and children… war take no prisoners.
Hope becomes but a whisper in the ashes of a once beautiful city.
Children without family. Men without hands. Women broken. Tell me…what have we accomplished when we reap another life?
You, holding the lives of the young and idealistic, taste their sacrifice, blood, and tears.
Bite from the fruit you've made.
Bite from the fruit of war.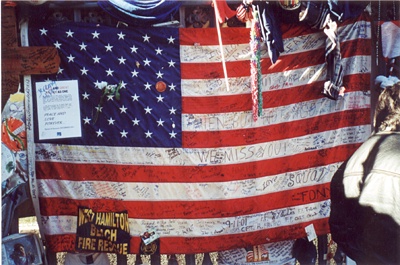 © Ashley F., New City, NY