Look here
April 18, 2012
The path to you greatness is based on what you choose.
Not what other people tell you to do.
It's your life.
Don't let other people run things for you.
Because in the end you'll be living someone else's dream and not your own.
Life is about living.
You can make your life boring or dull depending upon if you want to be remembered for being somebody.
Or not being remembered at all.
It's all YOUR choice.

Don't work so hard on trying to be remembered or make memories let it all come to you.
That's the point of memories is to remember the fun or joy you had or shared with someone.
To look back and remember good or maybe bad times.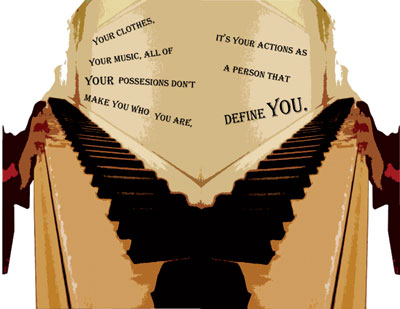 © Brad F., Stewartville, MN