Inevitability of Eventual Change
April 18, 2012
Friends, friends of friends and wannabes-
People pleasers no matter what
Posers and conniving hypocrites

All of them!


If I was looking for a blob of a person
Who partook in everything that I did
And didn't have their own opinions or ideas

Why would I need blobby friends who are exactly the same as everyone else?


Be your own person
Express your thoughts and feelings
Change the flow of all lives around you

That is what makes you interesting.


Nobody wants to be the last of the "next thing"
Be fresh, brand new,
Branch out,

Be a victim of your own intuition


Everyone wants to be popular
Yet they still follow, like puppies starving for attention
The few people

Who choose to live for themselves.


Since, in the end logically,
You can't be followed by anyone at all
If you're still hot on the trail

Of that person you desperately desire to be.

Realistically,
You can't be as cool as anyone else.
You can be as awesome as you want to be if you were only to

Be yourself.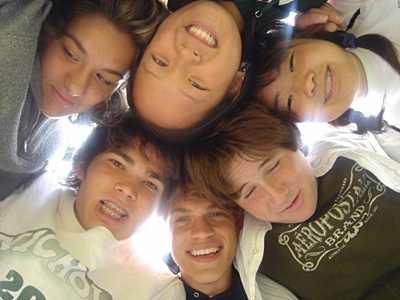 © Zhihan C., Hudson, OH