Letters from Romeo
April 16, 2012
Who could possibly know what Romeo's (of Shakespeare's "The Tragedy of Romeo and Juliet") last thoughts may have been?
~
Juliet, O Juliet!

My beauty!

My pristine!

Our love, may love again.

Once my soul becomes serene.

God! O God!

My faithful!

My deranged!

How could you pit such love,

Through trial and through gain?

Hatred! O Hatred!

My deadly!

My despised!

I leer beyond your wicked stare.

I strain beyond your cries.

Friar! O Friar!

My guide!

My broken heart!

You knew our rampant love,

Was broken from the start.

Vengeance! O Vengeance!

My quiet!

My retained!

Love has rewreaked itself,

A crushing force of pain.

Jealousy! O Jealousy!

My stare,

And my return.

Through my soul your piercing stare,

Lovingly will burn.

Silence! O silence!

My peace,

And my request.

Eternal then may I become

For soon at you I rest.

Juliet. My Juliet.

My lover,

My last breath.

For now I draw my final sin,

Hold me once again.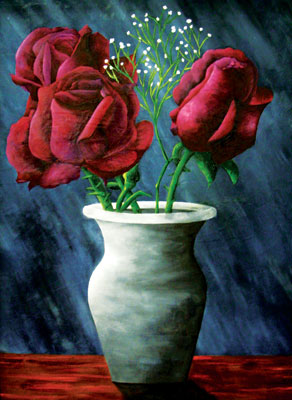 © Brandon S., LaFollette, TN