You Are a Beauty
April 16, 2012
"You are a beauty"
I was told,
"Your eyes are a knock out.
Your hair is sooo cute.
And your face—Oh, wait a sec,
Turn that way.
Yeah, like that…
Tilt it a little more…
Just a tiny bit more…
Uh-huh, keep going…
Yep, there you go—Ugh! Not like that!
Ugh!"

"You look like a goddess in my camera.
Don't worry about the stray hairs in your face and your imperfect skin.
We can always edit that out!
Zits are no problem for the camera man!"

I'll tell you something right now:
My looks are nothing special,
Nothing extraordinary or jaw dropping,
But I am a beauty,
Not in appearances—after all, appearances are deceiving—
I'm a beauty in the mind and in the soul
And you're a beauty too.

Look on the inside for your beauty.
You're beautiful.
Don't forget it.
Don't deny it.
Don't let anyone ever tell you otherwise.
Appearances can be alter, covered up with a heap of makeup, and edited out with a click of a mouse,
But the mind can be hidden when it's such a beautiful thing.
Take a step back and realize that you are indeed a beauty.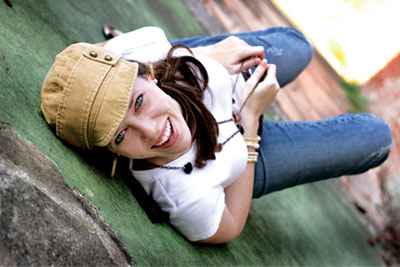 © Brianna C., W. Monroe, LA