Precious Poison
April 14, 2012
Red, shiny, ripe.
Can you see it?
Sweet, wholesome, juicy.
Can you smell it?
Sugary, sweet, crunchy.
Can you taste it?
Hanging from trees in late September
In the orchards and through the fields;
A transforming labyrinth of constant color.
Where vision begins to blur and words begin to slur,
And all of the sudden, you've fallen
Gasping for air
Wanting and waiting for a full deep breath
That never comes
But it is there, as vivid as the snow is white,
And as it wraps its icy fingers around your throat,
Can you feel it?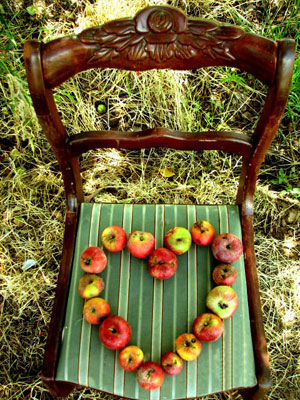 © LZ A., Grand Junction, CO