The bully
April 9, 2012
My nose is broken,
it's hard to breathe.
I'm trapped alone,
the bully won't leave.
My eyes are swelling,
it's hard to see.
I'm crying from pain,
he still won't leave.
A bystander's watching,
he's staring at me.
There's pity in his eyes,
it's not hard to see.
The bully's getting tired,
he's backing away.
I hope he leaves,
I pray, I pray.
He gets up, grabs his stuff,
and heads for the door.
On his way out,
he throws my books on the floor.
I climb up to my feet,
admit my defeat,
get my books off the floor,
and stagger for the door.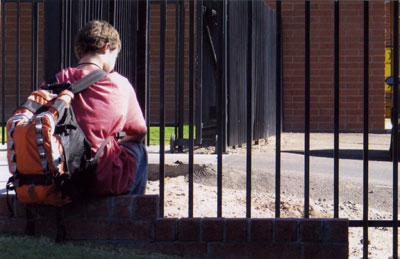 © Molly L., Phoenix, AZ