love is....
April 5, 2012
The warmth that spreads throughout your body.
That smile that never leaves your face.
When all the bad in the world is washed away by the sense of safety.
Revealing what's deep inside hidden from one thrown to the other.
When a parent holds you in their arms and doesn't let you go.
Appreciating god for what he gives you when you care for someone who's hurt and never leave them behind.
Helping someone cross the street.
When you get the butterflies in your stomach.
When you can't stop thinking about that special someone.
When you can't imagine what it would be like being with another person.
When words can describe it.
Without him/her there is no life.
When someone's there to catch you fall.
When what you feel or think is indescribable.
It is what your heart wants.
When you stare at that someone, and they look back at you smiling.
When a baby looks at you and smiles.
When you appreciate the little things in life.
Remembering the happy moments.
Something so powerful or negative, even positive.
Having trust in someone you care about.
When you put them first, talk to god.
Love is such a universal emotion and the experience of love weather its love of family and friends of romantic love is the most important experience we ever have, it colors and influences everything we do!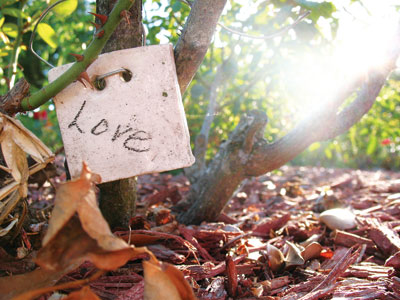 © Danielle L., League City, TX