I am From
April 2, 2012
I am from the bright, vibrant red poppies that seem like an ocean of red brushstrokes painting the Italian countryside. The memories of a rattling can in the distance tunes my ears, while my quick, little cousins dart around trying to find a new, undiscovered hiding place. Running after the spinning, memorizing Frisbee, as my teammate wait for me to bring in the victory.

I am from my precious, worn stuffed rabbit Sockie, with holes worn into his ears from all the endearing love I have piled into him and he has piled into me over the years I have owned him. My Garfield collection sits on the dusty, off white shelve, reminding me about my connection with my grandmother, who died many years before I was born.

I am from the love spread throughout my huge, animal included family, for we encircle each other with warm winds of love that sink into the deepest parts of my skinny, petite body. Laughter fills every aspect of my loving, endearing soul as a smile forms from ear to ear and with cheeks as round as baseballs.

I am from the regular cookie baking workshop every Christmas time which involves lots of hand washing, removing ants from colorful, sphere sprinkles and sneaking the occasional glob of sugar cookie dough into my mouth. The annual McCall winter carnival where my friends and family spend time together watching the amazing, boisterous fireworks burst above us.

I am from the saying "Animals are like potato chips you can't just have one" while in my household feeding time is insane with the constant meowing and howling for their daily amount of wet, unappealing sustenance. I am from the long, delicious Christmas dinners with my family surrounding me and having to maneuver through a maze of dogs, cats and the like, while the chewed on, beautiful presents sit patiently under the tree wickedly taunting Ginger and Tucker to tear them to millions, tiny shreds.

I am from the sweet, candy covered gingerbread houses dotted with intricate, icing flowers, and conversation hearts with cheesy, inked messages which let me accept the love from Valentine's Day into my huge, open minded heart. Maple covered ham, with yams incased in gooey, toasted marshmallows amazes my senses and transports them to another fantastic, foodie world, as my family enjoys their food, while having an engaging, long winded conversation about the latest news and events.

I am from the tears that glide down my warm, fleshy cheeks, for I have found out my lifelong buddy Sadie has passed away after her last two weeks of trips to Fancy Freeze for the treat of soft serve, vanilla ice cream and juicy, succulent hamburgers. I still do not realize that my big, golden retriever is gone, that I grew up and pictured as a little sister that was always there when I needed a shoulder to shed a few tears on, or throw a couple round, lime green, tennis balls.

I am from the dream of becoming an environmental engineer and changing the world, so that my great grandchildren can see in person the amazing, life changing sight of polar bears and the many other animals we are abolishing from the wide, trashy world as we turn our heads and look the other way. I am from the thought of making my amazing, forever mark on the world that changes the way we see everything about the almighty, impressive environment.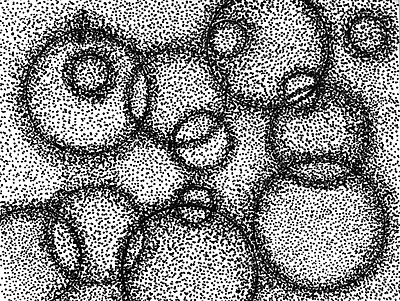 © Nasiha M., Huntsville, AL