To Love A Monster
March 30, 2012
I know it's too late to say this, but with every pint of blood I drink, I wish I never met you.
I know it's too late to think, but with every person I ever hurt, I actually thought you could be mine.

Truth is, I obviously have bad taste. You're as bad as it gets.
You taste like venom, I feel your lies pulsing through my veins.
I know it's too late to say this, but honestly, I don't know what I was thinking when I tried so hard to

make you meet my eyes. I was dumb for ever believing we could be anything. We can't be anything.

Nothing at all. I tasted your poison and I felt the emptiness you were trying to hide.

Tell me, dearest, who was on your mind
who were you tasting
while she was tasting you?

I will no longer let myself fall under spells that lead to people like you. From all the suffered hearts

lost by your battles, I wish you the worst on your way.
Don't you know not to play with someone who's on the same train?


Truth is, my love, you're just like me.
Baby, I know. You break your heart to fill your own.
You can't sleep with her to forget another.
Memories never fade away.
I hope I haunt your every dream.
I know it's too late to say this, but I really wish you were as everyone thought you seemed.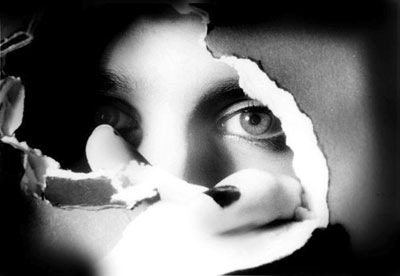 © Tabatha B., Peoria, IL