Broken Hearted
March 12, 2012
I'm walking alone.
I'm sad and miserable.
Every night I cry myself to sleep.
Still my first thought when
I awaken is you.
I'm sad to know that I can't call you mine.
I don't want to lose you.
I know I said I would fight for you,
But what is the use?
You say you love me.
So why do you make me feel like this?
Baby you were my life and my world.
For once I was in love.
My heart feels like it is ripped and
stabbed a million times and
finally it was put back in my chest.
Do you see me as I walk
down this road so miserable and crying?
Or do you pass me like I'm not there?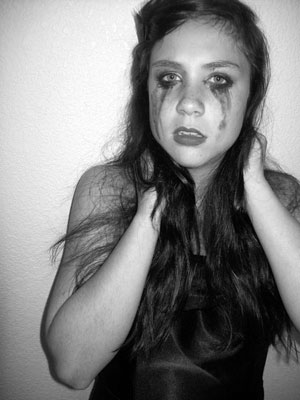 © Tiana D., Monument, CO