Whisper in The Wind
March 26, 2012
I look left,
I look right.
I walk toward the school
I try not to make a sound.
I put on my hood and walk slowly,
swiftly past everyone.
I am a ghost in the shadows,
A whisper in the wind.
Everyone goes on with their lifes while I,
A nobody,
Try not to get in anyone's way.
I get to my locker and try not
to make a sound as he,
stands beside me.
"Hey" he would say.
I just wanted him to stay away.
I was scared, terrified.
I liked him yes, but I could never have him.
Nobody notices me through out the whole day.
He tries his best to tsalk to me
but I don't want to respond.
It's the end of the day. I go to my locker, hood on my head,
covering my face.
Tears slowly drop my pale eyes.
As I walk toward the school doors,
I feel a hand touch mine.
I look up to find him
staring back at me through
beautiful hazel eyes.
With you I can be me.
With or without friends. I only need you and only you.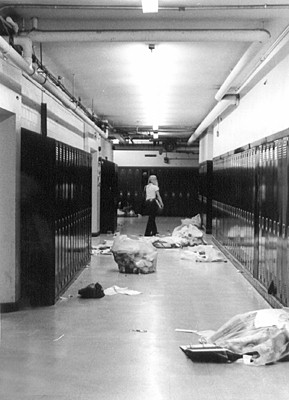 © Halsey S., Marblehead, MA