Silence Is The Killer
March 14, 2012
Silently weeping in pain,
Watching my tears come down like rain,
Black drops of water going to the floor,
Pain I wish I had no more,

Sitting in the comforting corner,
The oxygen acting as a Warner,
A Warner of pain coming my way,
Making me pay.

Pay for what? Living I guess,
My life is such a mess,
No friends but a crow,
I feel like I'm next in line on death row,

Please make it stop don't let it stay,
Please make it go away,
Crushing me in,
Making the room spin.

Taking my breath,help I can't take it,
A candle was lit,
Showing me the way,
Now it's gone and here I lay,

I am glad to finally say "Goodbye my precious burden."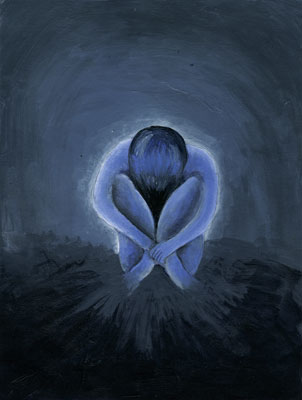 © Becky F., Sacramento, CA