One Meeting Leads to More
March 20, 2012
Miles up in the air,
they meet for the first time.
Bumping heads over
a bag of dropped peanuts.
Romeo and Juliet.
It was love at first sight.
She was a model from California
with long blonde hair
and eyes anyone could get lost in.
He was a Lawyer from Washington
tall and lean, her perfect guy.
In a plane full of other girls
like the Bachelor,
she was the only one he saw.
He decided right there,
she was the one.
Over a plate of
spicy Buffalo Wild Wings
they told their stories.
Both eager to know as
much as possible about each other.
Michael Buble was playing,
singing about love.
It was a coincidence
but so perfect.
They both were staying in New York for a few months.
So they decided to rent
a two bedroom hotel room
together at the Plaza.
They run to Target
late at night,
with a vow
to fill up 100 picture frames
from their sight seeing escapades.
It's their last two nights together,
they can't bear the thoughts
of being without each other.
She hails a cab to Old Navy.
There's a blue cotton dress
hanging in the window.
It's perfect,
he has always said that blue
brings out the sapphire
in her hazel eyes.
He comes back to the room.
It's nice to see him back so early.
She stands there,
holding a bouquet of
store bought hot pink flowers.
An on-line licensed preacher
standing beside her.
Using bread ties as rings
they vow to each other.
To stay together
no matter what.
No matter how many states
they have to cross.
They will always find away
back into the arms of each other
in room 451.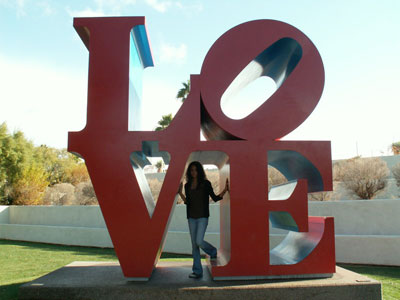 © Shannon E., Glendale, AZ