The Fight
March 19, 2012
I have a question for you,
Make sure you answer's true.
When you're down on the ground,
Will you stand and face the fight?

Will you fly like a kite,
Or give up and do nothin?
But no matter what you do
I say "just keep on truckin."

For there are only a few
Who take a different view,
Who challenge the majority,
and stay in the minority.

They are the ones who try and try,
And in the end they usually find,
Triumph and victory.

For they always see
The bright side of things,
They never lose sight of what's worth the sacrifice.

And that's why they always choose to face the fight
That many feel does not suffice.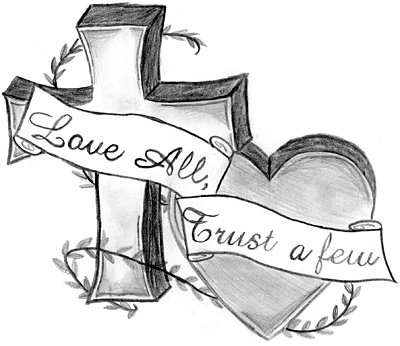 © Gina W., Glen Gardner, NJ