Writing Music
March 13, 2012
Writing music,
if I could,
makes me think of you.

The notes,
like fragile stains,
float between the lines.

The lines
remind me of your skin,
smooth and reliable.

The page itself,
holding all of the words
we've ever said.

The melody,
sweet and lifted,
with demons creeping beneath.

The rests:
For the moments
that rendered us speechless.

The flats:
For the times
we almost didn't make it

The sharps:
For the times
we overshot the target.

So many different key changes
filtering what we've seen
and where we've been.

So many orchestrated clashes
Some we've created
And others created themselves

Well rinsed harmonies
hover above us
as your eyes melt into mine.

The soprano,
with her delicate fingers,
touching our faces.
The alto,
with her deep and dwelling,
whispered promises

The tenor,
with his soft ringing bells,
as my hair falls over your shoulder.

The bass,
with his dark ghosts,
settling into our ears.

With each crest and trough
is a new day; a new night,
to spend with you.

A new day
of writing music
That will someday be our masterpiece.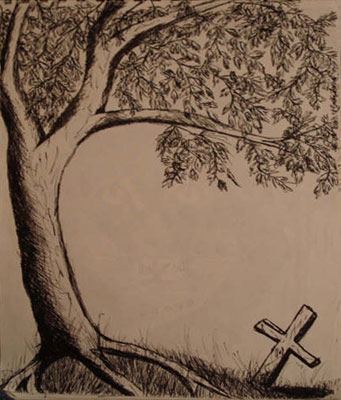 © Courtney K., Bethel Park, PA