The Power of Text
March 11, 2012
I sit here, the words immersing
Me into a new world,
A different one that has basic guidelines,
Allowing my mind to
Wander off, thinking of
Whatever is there- whether it's
Kids training in space,
A dragon helping to win a war with humans,
or winged humans battling advanced wolf-humans.

I am not a part of my real surroundings now,
My gentle, blowing fan lulling me into sleep,
My pillow and bed are not here anymore.
I am part of my book,
A world of adventure,
Mystery and Happiness
Inspired by words, markings,
And pure, rich text.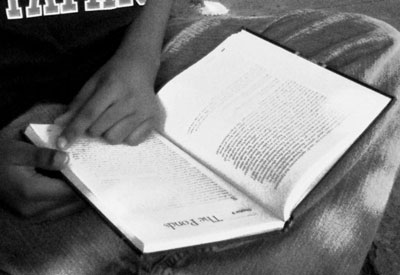 © Allan L., Plano, TX