window through future eyes
February 28, 2012
I am sitting here looking through my widow…it turns to black and when it's clear to
the point where I can see out it I see a Woman. She turns her head….like as if she is
trying to get inside my head with her curious Brown eyes. My vision goes black…I try to
not to panic but I hear her scream….So I began to lose my breath. I try to fight and
scream for help till I have nothing left and BAM my world comes to a spinning end. I
keep my eyes close afraid what I might see be for me. I keep them closed but I Start to
feel cold so I began to think to myself " am I dead?" I finally open my eyes….confused
at what is before my eyes. It's not what I was expecting to see…I was looking at thy
self but from different eyes. I soon come to see I am looking at thy self through her
curious Brown eyes. I see I am clean, healthy and well taken care of. I see I am ok but
something is hiding..Ahhh I see the lack of happiness. I look at my hand as well as she d
and I see the Scar… the scar of Pain and Fear. I close my eyes and at that moment and
time I see that the old and distressed woman…that is the Future the future I will
soon see!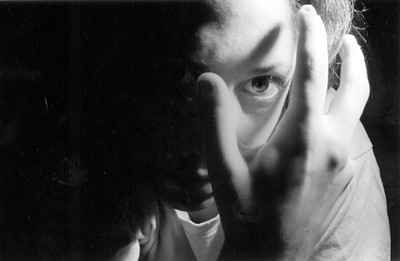 © Julie S., Marblehead, MA