Hell On Women
February 24, 2012
Time and time again,
I feel more isolated.
Time and time again,
I feel discouraged and guilty.
Why is it you make me feel like this?
Sending mixed signals constantly doesn't help with anything.
You say you never had a child hood.
And I understand what you mean when you say you live your life through me.
But Mommy dear,
There comes a time when a child grows up…
I'm trying to,
But you're compressing me with emotion,
You're suffocating me with sorrow.
Your cover coating my hopes with fears,
And I feel as if there's no tomorrow.
My one goal in life,
Cause of you,
Is to get away.
You're keeping me in a prison,
And I can't bare the confusion and depression.
I live with 3 other women,
And it's clear we ALL need to get away.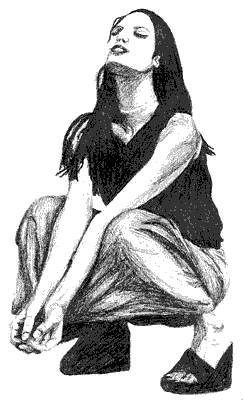 © Danielle B., Cordydon, IA