AnaMia
February 17, 2012
Looking for that invisible mirror's reflection, but still seeing reality all over her body.

She's reaching to grasp the mirror's beauty, but comes up short when she doesn't meet the sky high standards.

She reminds herself constantly of her ugly failures, and can never seem to love herself.

She wont be able to until she's just skin and bones. theres only one way for her to get there she thinks,
but what she doesn't know is that her goal only lies in her rave. she will slowly but surely find that out, at the rate that she is "progressing."

what doesn't kill you makes you stronger, she says

but what she doesn't know is that what she thinks is making her stronger, only wants to kill her.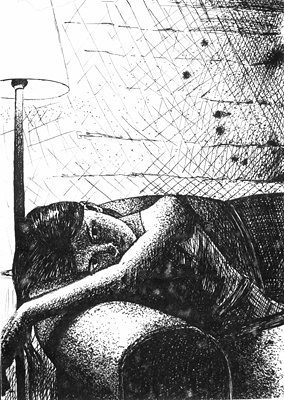 © Elisabeth R., Elmont, NY