Suicide
January 18, 2012
I knew a friend, who had a friend
Last year who decided to up and
Pull the trigger.
Throwing away everything
He ever worked for.
Everything he ever accomplished.
Leaving behind dust
And a long forgotten memory.
The night was filled with ringing ears
A bitter laugh of sorrow.
As black as that cold night
The night of hushed voices behind
The grief stricken hands of all who knew.
The word spread to everyone's lips
A wildfire of lies,
Spread faster,
Backgrounds checked,
Old memories arise.
The pieces of the puzzle were
Beginning to fit together.
The fear, the hurt, the anger.
The tears grow bitter still
As the disturbed soul left the
Worthless body to be forever
Bounded by the sins of hell.
To burn for the selfish acts
The most selfish of all that
Brought him there.
Leaving behind a family,
One who never knew, are filled with regrets.
Anguished and confused. Reaching out for help
Only to be confronted by the cold fingers of death.
Whispering on our shoulders, the cold chill sending shivers
Down out spines.
Choking what little life we had.
What little hope
That burned in the storm
Dwindled out.
Leaving behind darkness chaining
us to the ground.
Wrapping tighter still,
Ignoring our helpless cried of mercy.
Flinging us onto the
Underside of the cold
Belly of the monstrous
Raging beast.
So fiercely it pounced
And so quickly it ended.
Covering our eyes with
Its scaly claws.
So we cannot see the
Light at the end of
The tunnel. Was
There ever one?
Opening our eyes
Only to be confronted by
The nothingness of
Darkness.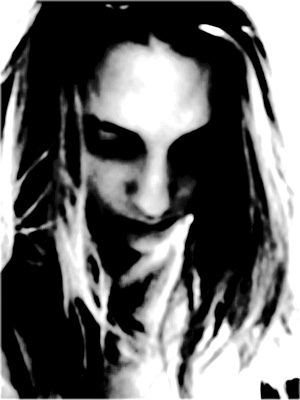 © Maria B., Boston, MA