Don't Fear Reality
January 16, 2012
Breathing in the scent;
a mixture of the stench of blood on the floor and empty tears.
Take in the image of our surroundings,
where lifeless bodies lay, on a grass-less field.
The head of the organization, sits and watches,
as our brothers and sisters die.
Our fathers and mothers,
those we knew and cared, and those whose name was unidentifiable,
shot under the flames held in the night sky.
Do you still think,
that dying for a country is still important?
Fighting for the laws we created, and believe in,
when no human is made perfect?
Peace;
Bliss, tranquility, call it what you want,
is not exist-able, unless we destroy everything and anything.
But, tell me otherwise,
are we not happy when we live for the moment?
Do we not find peace, when we lay in a bath full of hot water?
Taking the soul of another being,
who has someone out there, waiting for their return, is revolting.
Perfection does not exist.
Live, and live with what we have;
There is no need to start a war.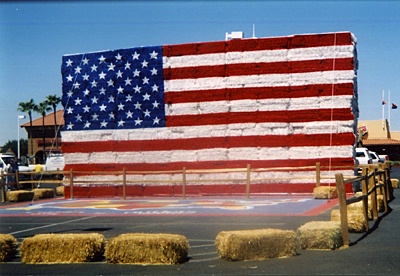 © Mary S., Grand Canyon, AZ