A Summary of Summer
January 16, 2012
I can't sense how one can fear the end of seasons.
Seeing how the summer gets gently wisked away by a whimsical display
of red, yellow and orange.
The birds fly away without the bees and branches, without leaves
are pulled and pushed to reach new heights.
What could possibly sadden you about seeing such new sites?

Is it that the shades of gray can finally depart from dusty corners
and make their art across the canvas we call 'sky'?
Why does that tear you apart?

You've built our home here,
but even with frivolous feet tied to the pavement,
minds can still run free.
They can sprint on solid ground, or cross cascades of every color in this chimera.
Every color one could possibly imagine.
My, my.
The way everything is lost so quickly, and sometimes, we are only left
to imagine:

to build the beauty of a different world
or promptly, fearfully
shut our eyes
and paint the walls that same sad shade as dust.

I've witnessed enough to know it is time
to open my cabinet full of color
and fill my heart with the whispers of every moment.

I can only hope my breath is the warm wind that guides your sails
and that you still hear my pulse in every happy song.
I pray that you sleep soundly in the place my heart built
for the both of us,
and that, even through bonding and breakage,
you will still remember

Because I do.
I remember summer months that felt momentary
and the shoulders I stood on to make-believe I was tall.
I no longer need the height now, but I wish I could collect those moments
and give them back to you
in a parcel of pearl-white skin that will not wane
and paper-thin bones that never break

No matter the season

Because now,
it is my turn to turn away:
to be someone's something,
undo my shackles
and bury them happily
in a summary of summer; somewhere.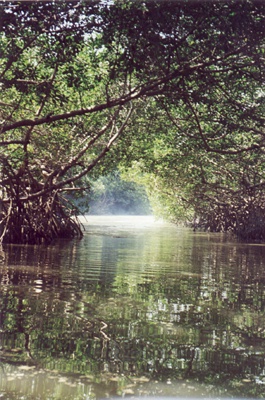 © Olivia O., Chicago, IL