Mother's Footsteps
February 4, 2012
From that day forward I hated my father.
He beat my mother, Lord knows it bothered.
I remember hearing glass being thrown,
My mama had plenty of stitches sewn.
Now that I'm older, I'm used to breaking up fights.
I shouldn't have to, it's a very hurtful sight.
I will never forget when my mama said 'Don't end up like me!'
Pregnant at 17 because it's a HUGE changing spree.
She said she'd fell in love with my father after a year.
Then I came along, this was her biggest fear.
She'd told me she's been beaten every since my birth.
This only tells me that my dad didn't want me, that hurt.
On a rainy day, I came home from school, my mama laid out on the floor, blood everywhere.
My eyes were forever scarred, a frightening scare!
I ran to my mama fast as I could,
'Mama wake up!'
She didn't even budge.
I felt her pulse, nothing was there.
From that day on my mama has been gone, the house is sooo bare.
I have no choice but to look at my father's face almost everyday,
Sometimes he's not home, I have no clue where he lays.
I've met a boy, he's really nice.
I hope he doesn't play me like poker, rolling a dice.
We've been together for 6 months and they've been the best.
One night, he explored my body & I explored his chest.
The next weeks I was throwing up & my breast were sore.
I was filled with an angel in my core.
I let my boyfriend know, he claimed it wasn't his;
That day forward, he was a no show.
I have to walk around school with a big belly,
I get stared down daily.
Now I have to take care of this child on my own,
I'm struggling, yet I've grown.
I've ended up just like my mother,
Pregnant at 17, thinking he would be a father & my lover.
I know I'll persevere through my battles and hard times,
My angel will be nothing like me, I know she'll shine.
With my mama in mind, I'll take care of my little girl & give her the world,
Even though my life's been tough & curled.
I've walked in my mother's footsteps,
Yet I know I'm very strong & I will say I've lept a long way,
Though my childhood was swept.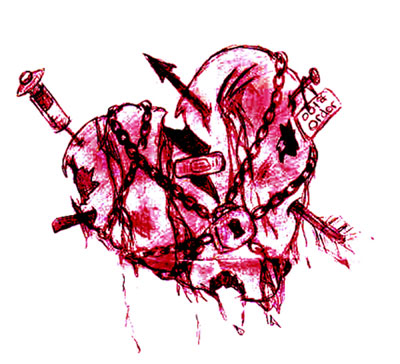 © Asia B., Hudson, MA