My Facts of Life for You
January 28, 2012
Hello, what's up?
The sky, yup
Birds fly there, but we cannot
So it's not polluted by the likes of us, and why not?
'Cause we don't have wings to go up

Other than the sky, there's space
Where everything goes at a slow pace
Since there's no pressure or air
It's impossible to live there
So we stay on our planet earth, which we always have to face

Other than our planet, there are 7 others
Which we think is inhabited by our brothers
Not really though, because they might be from a different race
Who can live without air or pressure in space
That's why a scientist bothers

Other than planets, there are stars
Including our Sun which is yellow as yellow cars
It shines bright, and gives us heat
Which we enjoy as we take a seat
On the cool sunny beach on Earth, not Mars

But what uses the Sun to make its own food?
Plants of course, dude
They're producers, not consumers
So they also use the Sun to become bloomers
Which get the people wooed

Other than plants, there are animals
Most of which are mammals
Although they are fish, reptiles, amphibians, and birds
Which people study, like nerds
But it's weird that people aren't considered animals

As a matter of fact, I'm tired of teaching you
About the little things in life, which aren't even new
You should know about this already
And not ask about them so you can be ready
For the future, which might be blue.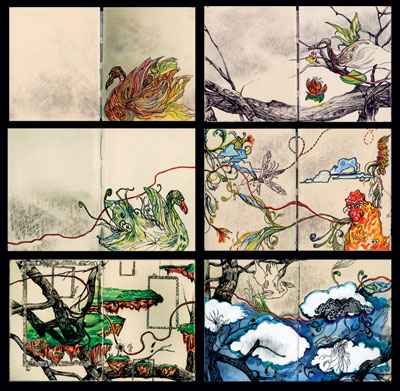 © Morel D., Miami, FL