Heaven Sent
January 22, 2012
Clouds rolling in the distance.
Lightning clashing overhead.
The sun slowly fades into the dark, angry sky.
The wind is warm and sticky, silently clinging to my skin.
The cold rain starts free falling from above as if it were heaven sent.
The thirsty, parched ground slurps up every last drop until nothing is left.
All of a sudden, time stands still and the clouds run away silently.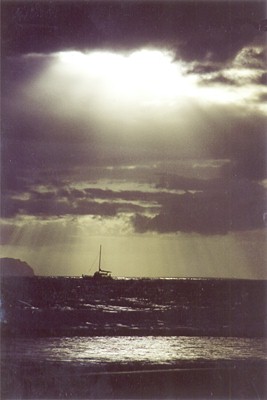 © Lily H., Kekaha, HI