Settle
February 7, 2012
I run my hands through her straight, black hair,
the wind to our backs
and the bright designs of the night sky decorating the open air
all around us.
I feel the curvature of her spine
beneath my fingers,
making a silenced note of each rising mound
of bone
beneath the flesh.
I begin to think of a past lover,
a much prettier and smarter girl,
and the moment becomes
slightly bittersweet.
I think of the beauty and intelligence
of the one I no longer know,
the subtly and fragility of the words
carried softly by a foreign dialect.
Her words fill me up,
and I begin to doubt my affection
for the one I now find myself with.
But still, my hands feel
her being, and it all begins
to seem slightly
more familiar.
And then I realize that I am a
man,
and she is a woman,
and sometimes that can
seem like love
when you're lonely
enough.

And then I'm in love
once again.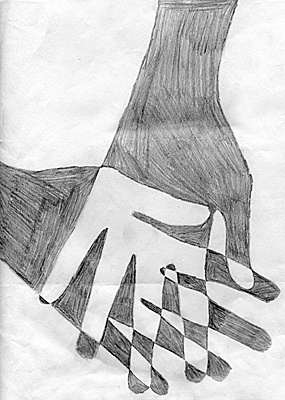 © Warlito B., Tamuning, GU