If I Can't Have You
February 1, 2012
in the cold of the
dead of winter i
walk side by side with you as
i usually only do nowadays in my dreams and
i've said it time and again this is
how it's supposed to be.

but the distance between us brought on by
time's funny ways of creeping by cuts me to the core and
the words we speak now fall hard,
biting my soul with the brutal reality that
you are not a part of me anymore.

and i feel stiff and empty at your hugs and
turn my feelings away though
i miss you still but i'm not sure what
at this point because
i don't want to be with you but
i don't want to be without you.

our conversations now are still
the same as always but spaced and i still pour out my
heart and soul into your outstretched arms but
i wish it was also my body falling into your arms and
i wish you would catch me like you used to as
i talk so fast and you too as we
catch up on everything in our separate lives that
we've been missing as a whole.

and i promise you i'm still thrown out of
my body and shocked out of fantasy when
you speak of those heartbreaking things that
remind me that you've moved on and
though i've moved on too, i can't help but
still feel the sadness of being without you
weighing me down with its unbearable strength that
i can't crawl out of and i realize
the way i feel is no way to be but
if i can't have you, no one can.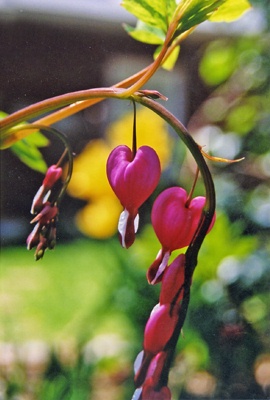 © Sophia E., Wilmington, DE