Dream World
January 31, 2012
Dreams haunt my night and day,
Thoughts follow as well,
The day the noise is at bay,
Will be the day I hear the bell.

Why can't I dream of skies so blue,
Or of the foxes sweeping the morning dew,
Only wolves and fear haunt my night,
And hold me captive till dawns first light.

They say a dragon guards the dream gate,
Oh what can compare his cover of gold,
He helps imagination think and create,
All the ideas the young ones mold.

Patches of silver fill the sky,
Dances of joy let no time by,
A moon fuller than the sun glows,
With a hint of wisdom nobody knows.

One day that dream will be mine,
Flying so high off the ground,
Until then with the dead I dine,
To forever sleep with a drowning sound.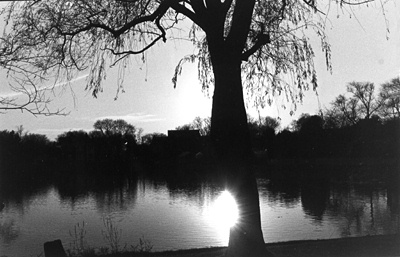 © Chuck K., Marblehead, MA