Twisted Hate
January 27, 2012
Twisted hate.
Two words,
grouped together
showing one feeling.
Sounds dark.
Seems depressing.
A feeling that I,
have grown accustomed to.
What ever happened
to love?
Did it just disappear,
with all the other feelings
that I used to have?
I wish I could
get it back.
It's too late now.
I'm swallowed whole,
into the never ending
darkness.
Like Jonah,
and the whale.
But unlike him,
I'll never be set free.
This hate,
it has a strong hold
on me.
Bound by my wrist
with chains,
dangling mid air.
Like some medieval prison.
Tortured by it,
each and every day.
Yes,
this is dark.
Depressing.
But it won't let go,
So I'm trapped here.
In my medieval prison
of twisted hate.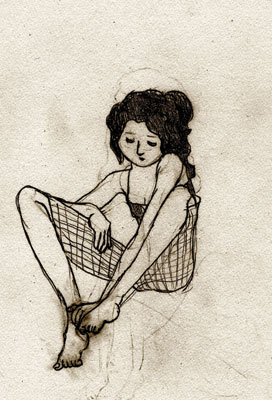 © Samantha W., Albany, NY