True Friend
January 23, 2012
A true friend is always
by your side
always there
to lead and guide.

There to tell you what is right
while sending up prayers
for you every night.

Promising to never
leave you in a fire
and wishing for you
to have your every desire.

Lovin' you
through thick and thin
forever there
until the end.

Mending together
your broken heart
was always there
in the start.

A best friend
is a part to your whole
and what you tell them
the'd never tell another soul.

Always honest
never tells a lie
and wants you to know
the limit is the sky.

Loves you
just for you
and no one else
and appreicates all you do.

There for you
during the storms and rain
and feels what you feel
when you're in pain.

Working together
not an I or me
looking through one eye
with one vision of an image to see.

Sisters forever
until the end of time
forever and always
together they shine.

Determined to be
nothing but the best
withstanding the friendship
which is a test.

The test in which
they both indeed pass
thus, it shows
their friendship will last.

One heart,
two hands,
one mind,
equals two true friends.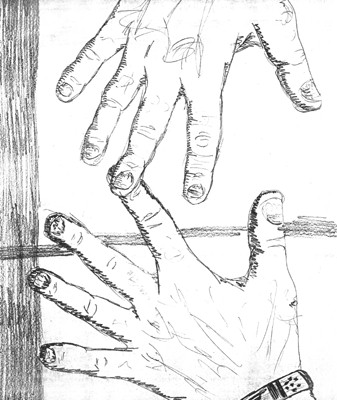 © Katie T., Hull, MA