The Grit On Their Teeth
January 11, 2012
Every morning the men rise and wipe the grit from their eyes.
Run their tongues along the grit on their teeth.
Men made of cracked cow hide.
Only their thick, ruddy-cheeked wives are made of stronger stuff.
The wives squint at the horizon, dust filling the tiny lines around their eyes.
They have tired eyes, but they glint like cold metal.
The men plow the field where nothing will grow, whipping skeletal mules that bray in human pain. The men feel the pain, but they also feel the hunger in their gut.
Wet organs all twisted up.
Blood moves like syrup through veins.
Veins that criss-cross like cobwebs over drooping eyelids.
But the plow moves steadily through the earth, a small protest against the dry soil.
Each rivulet like it own parting of the red sea.
And the men are all Moses, parting a sea of dust. And the wives are all God.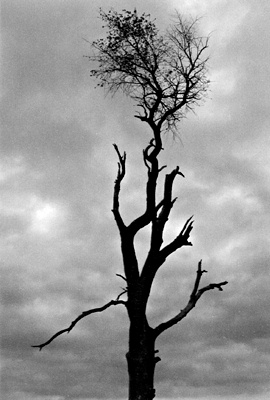 © Cassie H., Carmi, IL