Crying blade
January 20, 2012
In the shadows the silent man does wait,
for the one that wishes his blood,
the beauty of the crimson flow,
nourishing the ground,
and the thirst of shadows.
"WHERE ARE YOU ASSASIN?!?"
"If you knew,
you'd have to die.
I am told to make it quick,
would you like another choose?"
The shadows grew to a monster,
hungry for the warm liquid.
"Politician.
Welcome to the shadows."
The man ran to the light,
trying to escape the shadows wrath,
"Bye bye my friend."
The man with the crying blade,
is the monster of the shadows,
he will hide in the light,
and consume you in the shadows,
the crying blade's scarlet tears,
mix to form the razor cut,
the neck split through the middle.
The assassination was nothing personal,
he felt no pride in his skill,
all those dead bodies laying in the shadows.
No evidence will last,
with the crying blade.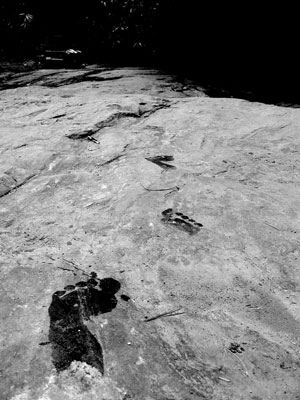 © Michelle B., Blairsville, GA