12-08-11 2:43 pm
January 14, 2012
The music blasts into my brain through the headphones
And my world is silent.
The music seeps into my soul as I glance at things around me.
I step back

The music lets me look at them, it lets me see truth
All the faces turn into so much more them what I saw of them before
These faces are alien to me
There something entirely different from me

I can see the evil side of them
I can see their demon griping their shoulders, strangling them with their tails
I can see the good side of them
i can see their eyes, and see their love and hear them sing their songs
When they sing I hear the battle of good and evil flowing out of them
It scares me just because there is no good or evil, not just or unjust memory
It's like they are these perfect immortal creatures, that despite their age and wisdom they know no true understanding of the world
And I can hear their screaming and frantic cries
I hear them grow louder and louder their yells trying to grab hold of me.
I hear their screams reach out and attempt to tear out my eyes
Because they are lost and scared
And now?

I pull out my headphones
The sorrow shrinks back and I see only them
In their simple forms
no demon griping there shoulder no screaming
Just simple things talking to one another about the tensions of the day
I feel their presence though
Of the battles going on inside them
Those strange creatures are gods
And I'm one of them
I'm a god.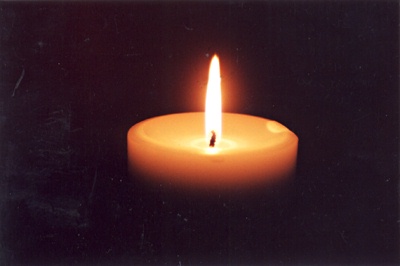 © Ashley D., Philadelphia, PA