Ragdoll
January 6, 2012
Little Ragdoll don't fret!
You'll be a Barbie some day too!
All you have to do is... well everything.
Everything needs work..
Lets start from the top hmm
Hair. I don't know how we'll fix that.
Id cut it all off if it would be such a waste..
Not even a bald kid would want you hair.
Next-skin
Yours if FILTHY!
You can do better than that
Scrub! 3 times a day.
If that's not enough,then oh well little wanna be.
Eyes.... good enough..
You need a face lift.
See those wrinkles when you smile? Yea they have to go.
And speaking of wrinkles, why are you so pale?!
Have you ever seen a pale Barbie?
No. Get sun.
Skin Cancer? Who cares.
Next boobs.
Boob Job as soon as your old enough.
By then you will have lost any beauty you have sadly.
Next waste.
Ew. Must I even say!? FIX IT!
Big butts are good when they are tight.
That's just fat.
GET TO WORK!
Isn't it worth the pain.
You legs will never fix..
Oh look.. I guess you'll never be a barbie..
Fix the rest and maybe if you do a good enough job then people wont notice.
And go to the doctor.
Really sweating? Your disgusting.
Maybe he can do something for that skin while hes at it.
And some hormones for those boobs...
So much work, so little time
Now little ragdoll.
Smile. Don't let the world notice that your trying to fit it.
It has to look natural.
Naturally Perfect my little rag doll.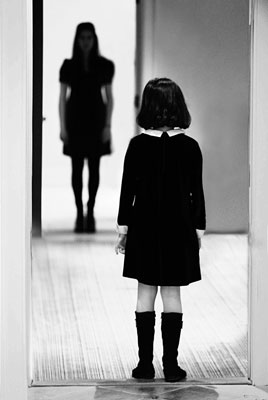 © Susannah B., Greenwich, CT